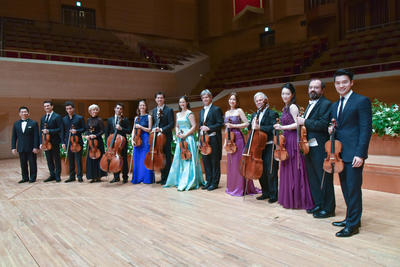 "Encounter with Stradivari 2016" held in Tokyo drew to a successful close on 13 September 2016.
Nippon Music Foundation donated to the Suntory Hall, Suntory Foundation for Arts 5,049,000 yen from the ticket sales and generous contributions from the audiences. This donation will be used for "CMG Special", a concert for wheelchair users organized by the Suntory Hall, as part of its Chamber Music Garden series.
©Miyoshi Eisuke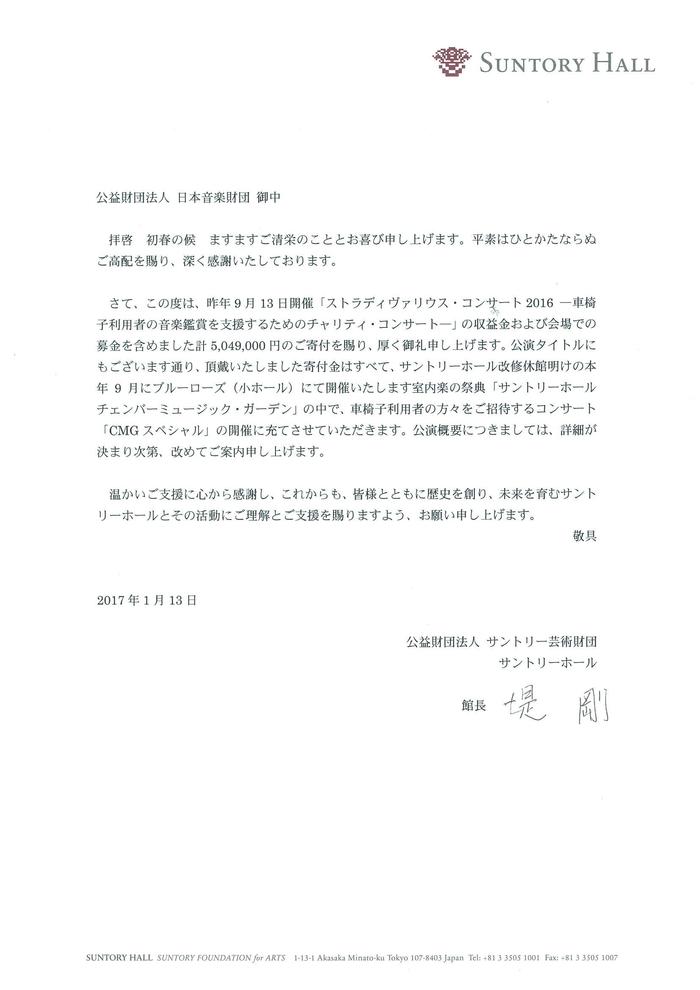 Details of "CMG Special" are available on page 18 in
the concert program
.